The HealthSource forWomen offers a complete range of lactation services including breastfeeding information, a full line of breastfeeding retail products for purchase, and breastpump rentals. Our dedication to your breastfeeding success is evident in our easy access to breastfeeding and infant weight clinics, pre/post feeding infant weight assessments, and individual consultations for problems. All of our services are provided by certified professional staff members.

Together, our team at the HealthSource forWomen will ensure that your needs are met in the most efficient, effective, and affordable manner.
We look forward to serving you!
Open Monday through Friday, 10:30 am - 3 pm
Services offered by appointment.

Pump rentals & scheduled appointments 7 days per week,
including weekends, evenings, and holidays

(757) 436-3233

801 Volvo Parkway, Suite 122
Chesapeake, VA 23320

healthsourceforwomen@gmail.com


Now Accepting OPTIMA Patients!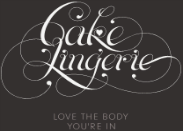 Cake Lingerie Nursing Bras are now In Stock!
Call Today to Schedule Your Bra-Fitting Appointment!
_____________________________________________________________________________